Description: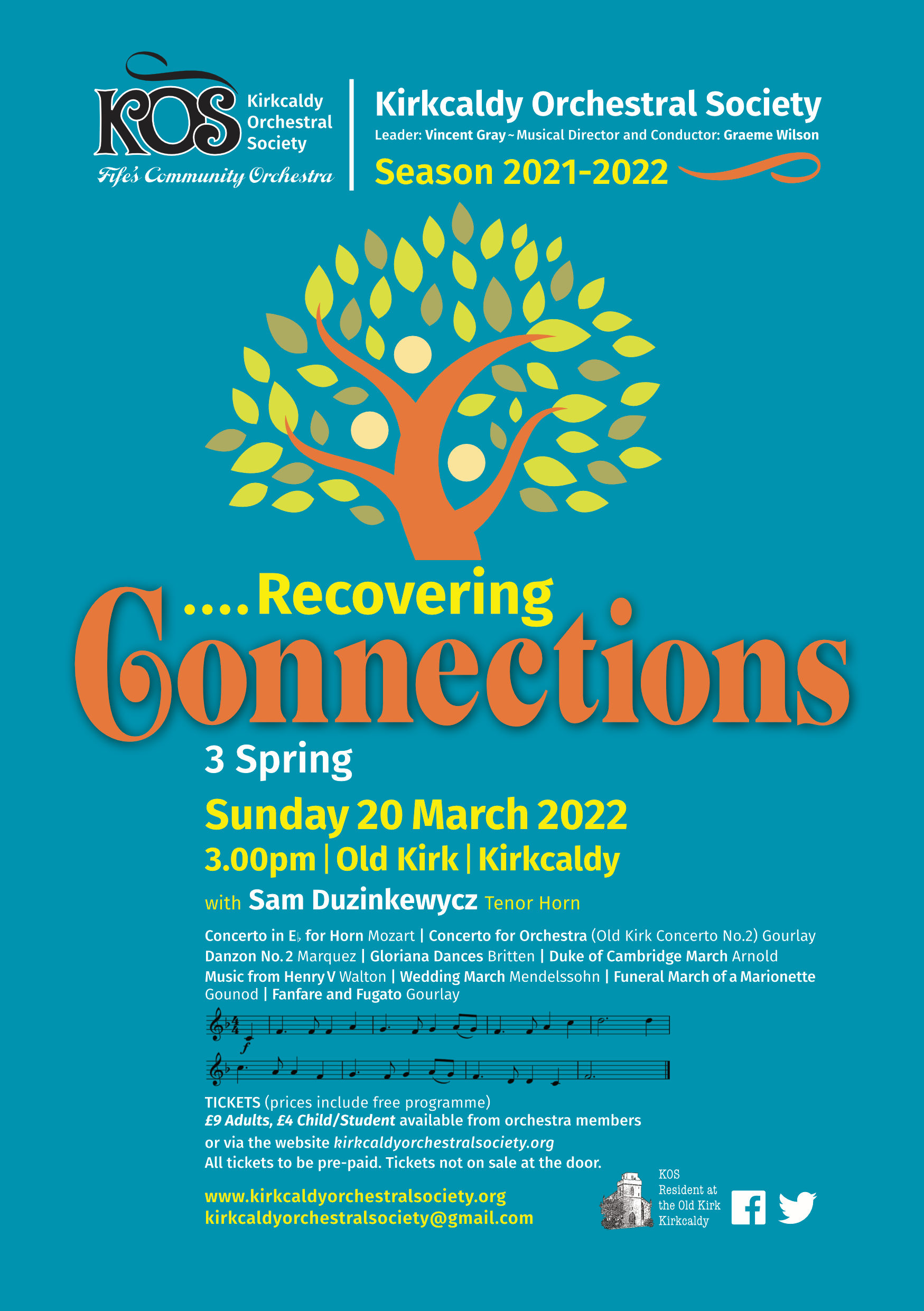 Kirkcaldy Orchestral Society will present a programme of music originally planned for our spring concert, March 2020.
This includes Danzon No. 2 by Arturo Marquez, Concerto for Orchestra (Old Kirk Concerto No. 2) by John Gourlay, Benjamin Britten's Five Courtly Dances from Gloriana and a wind band presentation of the march HRH Duke of Cambridge by Malcolm Arnold.
All tickets must be booked and paid for in advance of this event as we will not be selling tickets on the day. Please make payment by bank transfer as detailed on the invoice or get in touch with our treasurer if you would like to pay by cash or cheque.