Recovering Connections 1 Autumn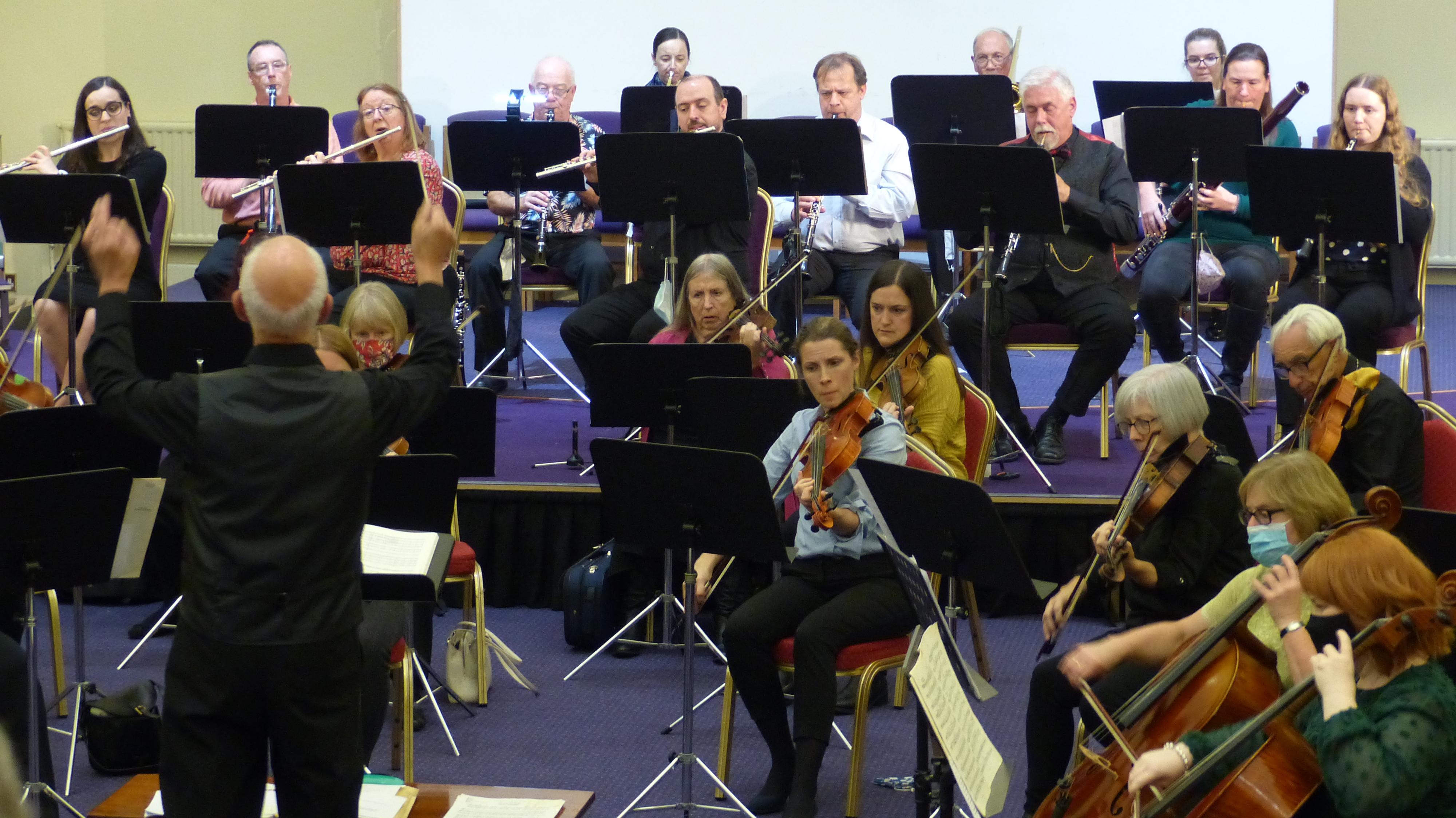 | | |
| --- | --- |
| Type of post: | Orchestra news item |
| Sub-type: | No sub-type |
| Posted By: | 90935 |
| Status: | Current |
| Date Posted: | Sat, 9 Oct 2021 |
Our first concert of the season took place on Tuesday 5th October 2021 in the Old Kirk, Kirkcaldy. The audience, restricted to 100 friends and family, showed its great appreciation of the musicians' efforts. There were many comments expressing the joy of seeing and hearing live music once again.
The varied programme was designed to appeal to players and audience and included music by Schubert (Rosamunde Ballet and part of the 5th Symphony), two movements from Haydn's Symphony 101, Trevor Duncan's Little Suite, March (the well-known theme music for television's Dr Finlay's Casebook), a Muppet Medley and three movements from Benjamin Britten's Matinees Musicales.
The concert also featured music connected to the story of Buckhaven's Private Robert Dunsire VC, a song about him written in the 1920s, orchestrated for KOS by John Gourlay and given its first performance. The orchestra leader, Vince Gray, used Private Dunsire's violin. A short talk on Private Dunsire was given by Bert Hannah who has researched and published a great deal of information on the topic.

At the end of the concert, prior to a reprise of the Private Dunsire music, Vince Gray played a Slow Air Coilsfield House by Nathaniel Gow, dedicating it to the memories of Dunsire and of Phil Randall, KOS's tuba player who died a year ago and a year after giving the first performance with KOS of the wonderful Concerto di Famiglia written by John Gourlay for the Randalls, Phil along with wife April and daughters Eilidh, Chloe and Rosie.